!
You are using a non-supported browser
Your browser version is not optimised for Toluna, we recommend that you install the latest version
Upgrade
What is Toluna?
Toluna is an online community dedicated to making your voice heard! Tell the world's leading providers of products and services what you think and earn rewards by participating in surveys. Your opinion will have a direct impact on companies and how they market, distribute or advertise new products and services to consumers like you.
You can also express your thoughts through polls and opinions you create directly on Toluna! Let other people know what you think, and find out if people think the same as you. Polls and opinions you create on Toluna can also be included in your own personal blog or website.
Every service that our site offers is free of charge, and for participation in most Toluna activities you will be awarded points.
Toluna is part of the Toluna group, to visit our corporate site please click here.
How does Toluna use the data we collect?
When you register, we ask for personal information such as your name, address, gender, birthday and employment status to better match you with the appropriate market research projects. This information is also used for the purposes of incentive fulfillment so that we may send your reward to the appropriate recipient address.
Other personal information that you may be asked to provide to us is solely for the purpose of building and operating a worldwide proprietary database of panelists, in order to conduct market research studies on that basis. Toluna only provides information to clients in an anonymized and aggregated for use in market research and for the client's own internal purposes.
Toluna does not use Direct Marketing and will never share your data with telemarketers or ad agencies for promotion and targeting purposes.
If you have questions about your data, don't hesitate to contact us at privacy@toluna.com.
What is a survey?
Surveys are created by our clients who are mostly market research agencies, brands, PR agencies and public organizations. Most of the time our surveys will last between 15 and 20 minutes, and your participation will be rewarded on the duration of the survey. The purpose of our surveys is to collect your opinions about a large variety of topics: products, services, media, society, lifestyle, politics etc.

Each survey will start with a few questions that will make sure you are part of the targeted demographic group needed for the study. Sometimes, determining whether someone qualifies for a survey takes just a few questions, other times it may take more questions.
​
Toluna's profiling process is continuous, so although the questions we ask at the beginning of each survey may seem repetitive they are necessary to ensure the integrity of the survey sample. When you do not qualify for a survey, your responses cannot be used in the final research findings, and therefore are never transferred to our clients. Likewise, Toluna will never use or transfer these responses for internal use. You can access surveys on Toluna or via an invitation sent to your inbox. Don't forget that by filling in your profile surveys on Toluna you will have a greater chance of being selected for specific surveys.
What are Topics?
Want to start a discussion in the community? Create a topic to start an open ended forum with other members. It's that simple! Ask anything and everything, and wait for the community's responses to come pouring in.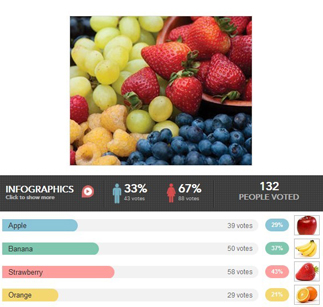 What are Polls, Thumbs it, and Battles
Create a Poll to ask a question with multiple pre-formed answers, from which other members can make one or several selections. As members answer the Poll, statistics and the infographic will update in real time. This is a great way to get quick answers on your pressing questions.
Can't decide between two options? Create a Battle to compare two different things and let the community make their choice. Or, if you're on the fence about something, create a Thumb It and let other members give the subject their thumbs up or thumbs down.
What are the rewards?
Rewards are what Toluna offers for your time spent giving your opinion. You receive rewards in the form of points which can be redeemed for all kinds of cool stuff, from sweepstakes tickets for great new gadgets or getaways, vouchers for a large selection of stores including Amazon, or even cold hard cash!
You also get points for simple things like signing up, filling out your profile surveys and creating quality content.
But once your balance starts growing it's up to you what rewards you get and when you cash them in.
Your Facebook token has expired, you need to reconnect your Toluna account with Facebook or disconnect the two accounts for now.
Log in to Toluna
or
Facebook Login
Facebook Connect
(Not me )
What is my password?
Please enter correct Toluna credentials.